'Sorry, not an alien': Test balloons over Sioux Falls area spark calls to Weather Service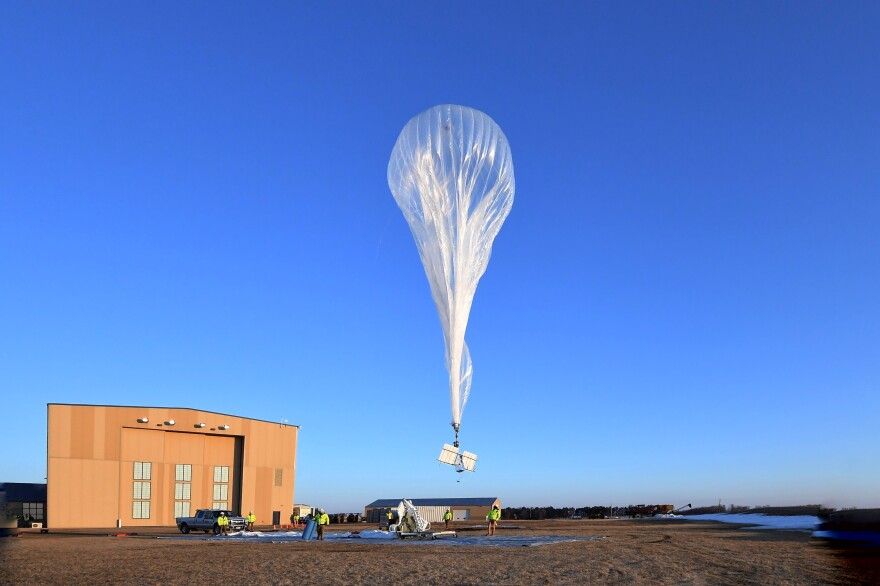 Floating objects spotted Monday night in the Sioux Falls area — and elsewhere in recent weeks — are high-altitude balloons launched by Raven Aerostar.
The National Weather Service saidit received several calls Monday about the balloons, which appeared as small "silvery objects" in the sky. "Sorry, not aliens," the Weather Service said on Twitter in response to the calls.
We've received a few questions tonight about two silvery objects in the sky north of Sioux Falls. They are Stratospheric research balloons launched by Raven Aerostar near Baltic SD!

Sorry, not aliens.👽

If you want to read more about them, please go to: https://t.co/ld9LujRWkQ. pic.twitter.com/3FFfJ4Kg3T

— NWS Sioux Falls (@NWSSiouxFalls) July 12, 2022
Aerostar is the aerospace subsidiary of Raven Industries. According to Aerostar president Jim Nelson, the Sioux Falls company was performing tests on the balloons.
"As a South Dakota company and the world leader in stratospheric balloon technology, our team conducts stratospheric balloon flights throughout the year, and many of them are launched from our dedicated hangar near Baltic, SD," Nelson said. "Two of our Thunderhead Balloon Systems are currently over Sioux Falls."
The company's Thunderhead balloons are designedto operate in the stratosphere, miles above the earth's surface. Aerostar says the balloons have a variety of uses, including monitoring wildfires, expanding cellular networks and aiding military reconnaissance. They navigate by autonomously changing altitude to take advantage of wind currents in the atmosphere.
"Research and development flights help us test the accuracy of our wind models, monitor the durability and functionality of the balloon components in the harsh conditions, and improve our ability to navigate to an area and then stay over that area for an extended period of time," Nelson said.
The company has tested its balloons at locations around the country — in March, they were spottedin Hawaii. Filings with the Federal Communications Commission showthe company has permits to test balloons with cellular radio equipment in the Sioux Falls area.
Aerostar provides high-altitude balloons to the U.S. Department of Defense. The company says balloons are cheaper than satellites and can operate for months at a time. The Pentagon is boostingspending on balloon projects in part to improve the detection of hypersonic missiles.