In The Moment: South Dakota Rodeo With Pickup Man Troy Heinert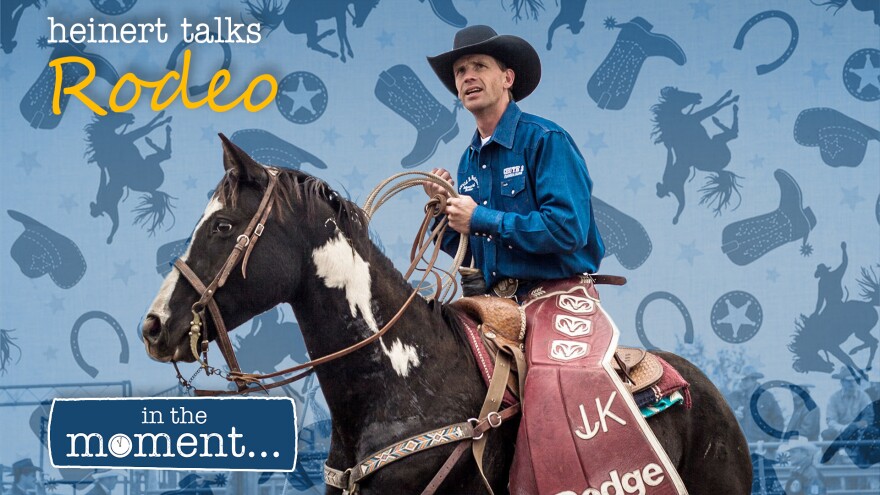 In the Moment, June 8, 2021 Show 1065.
Kristi Cammack is the executive director of the South Dakota State University Center of Excellence for Bison Studies. She will discuss the research projects to improve understanding of all things bison.
The dam building age of America is over, but the legacy of those days remains. Mark Anderson, instructor in South Dakota School of Mines & Technology's Department of Civil and Environmental Engineering joins us to talk about America's aging water infrastructure.
SDPB's June Spotlight shines on the history and traditions of South Dakota rodeo. We welcome rodeo pickup man (and state senator) Troy Heinert for a conversation about rodeo.
We hear from an SDPB listener who tells us about the intersection in his life between rodeo and academia.
Alana Snyder with 605 Magazine join us to talk about the great South Dakota Road Trip to Custer.
Artist Harvey Dunn was born in 1884 on a homestead near DeSmet, South Dakota. The South Dakota Art Museum celebrates its 50th anniversary with a return of the "All Dunn" exhibition. We talk with Jodi Lundgren, exhibitions curator, for insight into one of South Dakota's most well-known artists.