In The Moment ... A Great Day To Be A Viking With Stephanie Herseth Sandlin
In The Moment ... September 14, 2017 Show 177 Hour 2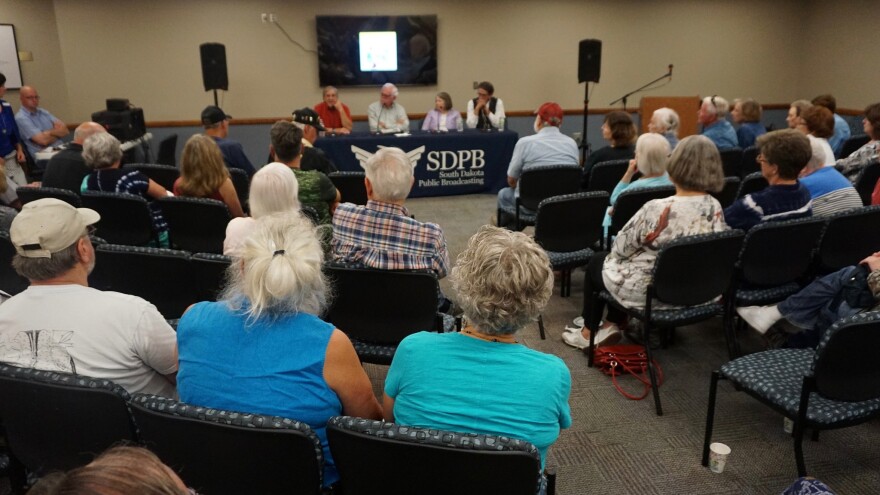 SDPB's Fritz Miller and SDPB staffers have traveled across the state, bringing screenings of "The Vietnam War" to communities and meeting with veterans. As we prepare for the landmark Ken Burns documentary, we take time to reflect on conversations with South Dakotans impacted by the Viet Nam War.
Dr. Holm is the Prairie Doc. See him Thursday's at 7 p.m. Central Time on SDPB. Today he joins us to talk about longevity and the three things you can do for vibrant health today.
itm_9_14_17_seg_2_hr_2_richard_holm_5_min_6_sec.mp3
As college students settle in throughout the state, we catch up with one of the state's new leaders. Stephanie Herseth Sandlin is inaugurated this week as Augustana University's 24th president. She's also the University's first female president. Herseth Sandlin took time away from the gatherings, ceremonies, and festivities yesterday for a visit. I asked her what she had learned this week about the community at Augustana that she hadn't quite fully grasped before.
itm_9_14_17_seg_3_hr_2_stephanie_herseth_sandlin_24_min_41_sec.mp3