In The Moment ... Children's Literature In The Age Of Trump
In The Moment ... May 19, 2017 Show 097 Hour 1
We could all use a laugh right now, especially children. So says children's literature scholar Philip Nel. He's a Distinguished Professor of English at Kansas State University and the author of several books, including the forthcoming title "Was the Cat in the Hat Black? The Hidden Racism of Children's Literature and the Need for Diverse Books." He's written an essay in the current issue of "The Horn Book" called "Laughter and Resistance: Humor as a Weapon in the Age of Trump." We talk about books for kids in tumultuous times and the long history of children's literature in mocking political leaders.

Audio File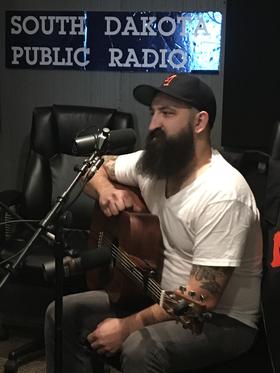 Burlap Wolf King
Credit Chris Laughery
For today's Moment in Sound, we welcome back an SDPB musical favorite. Burlap Wolf King celebrates "Bitter Honey" with an LP/CD release party tonight at the ICON lounge in Sioux Falls. "Bitter Honey" is the third album from the band. Thomas Hentjes joins us in the studio.

Audio File
An organization in Rapid City is telling the stories of people with disabilities through art. They showcase their experiences as song, dance, and theatre. SDPB's Chynna Lockett has more from a performer whose story inspired the play.

Audio File