Giving Tuesday For Native Law Students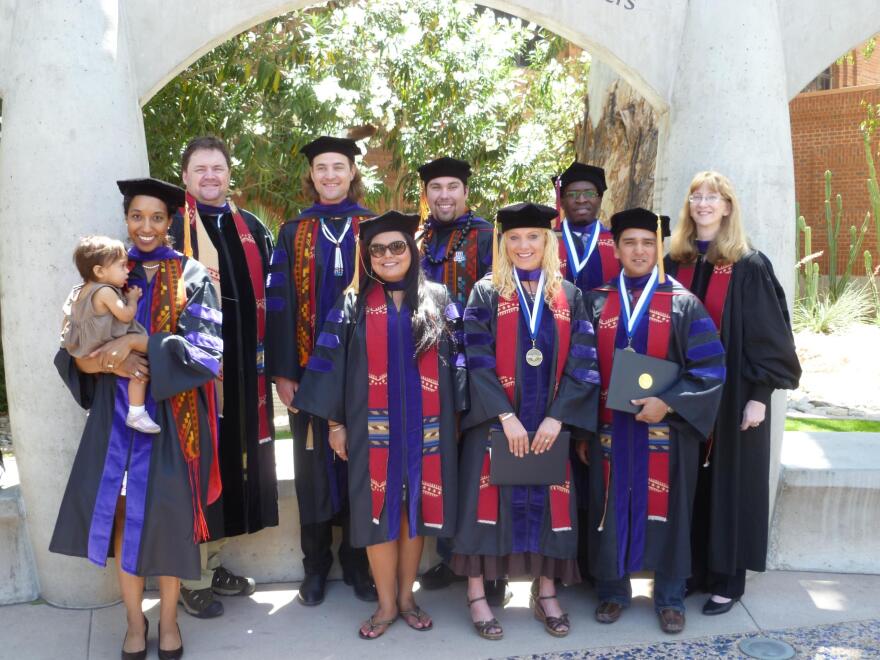 Attorneys across the country are being asked to donate the first billable hour of their day on December second as part of the "Giving Tuesday" movement being celebrated by the University of Arizona's Law School. The donations will help fund scholarships for Native American law students.
Sandwiched in-between Thanksgiving and Christmas, the "Giving Tuesday" movement dates back to 2012. The idea began at New York City's 92nd Street Y when a group of friends came together to find ways to promote and celebrate the human tradition of giving.
Professor Robert A. Williams is Co-Chair of the Indigenous Peoples Law and Policy Program at the University of Arizona. Williams says this is the first time a Native American organization has taken part in "Giving Tuesday".
"There are qualified Native students out there…but if they're coming for the reservation they don't have $26,000 a year for U of A tuition." Williams explains. "They certainly don't have $14,000 to $15,000 a year to support their living expenses. Your typical law school grad is coming out owing a hundred to a hundred and twenty thousand a year on loans."
Professor Williams notes many people don't realize the stark contrast between students from a non-Native suburban environment and students from tribal communities, where credit and being able to invest in one's future education are alien concepts.
The goal of the Giving Tuesday campaign, says Williams, is to assist Native American students who aspire to be attorneys in order to return to their communities as agents of change and justice.