147 hospitalized with COVID, CDC says many South Dakotans can unmask
The number of South Dakotans actively infected with COVID-19 has fallen to about 4,000.
The latest report from the state Department of Health includes three new deaths, bringing the state's toll to 2,808.
There are 147 people with COVID in South Dakota hospitals.
Meanwhile, the CDC has a new metric for masking.
For people who live in a county considered at low or medium risk, new guidance gives the green light to take off masks.
Fifty-three of South Dakota's 66 counties currently meet the criteria to remove masks. That includes the two most populous counties of Pennington and Minnehaha. The CDC says people should still wear masks if they wish, or if they're at high personal risk from the coronavirus.
County-level COVID-19 Community Levels
This is a new CDC metric that factors in new COVID-19 hospitalizations, existing hospital capacity and new cases in an area. Data as of Feb. 24.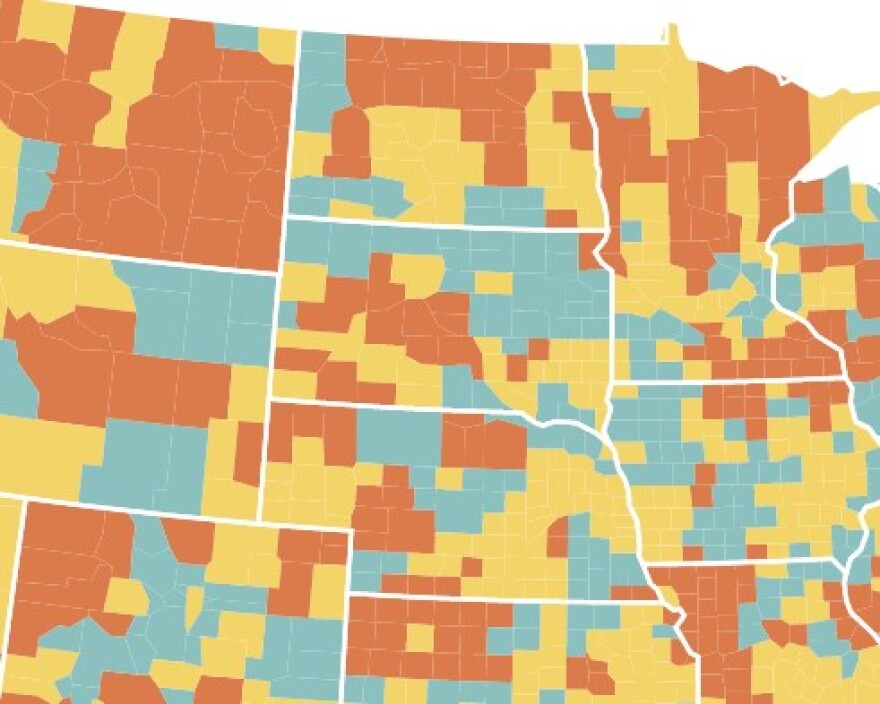 Source: Centers for Disease Control and Prevention
Credit: Koko Nakajima and Alyson Hurt/NPR