Avera to Expand Behavioral Health Center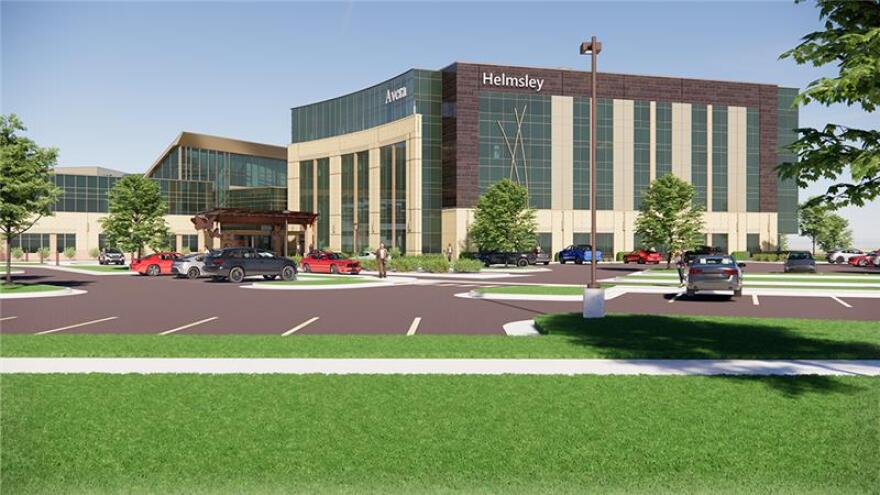 Avera is building a four-story addition to its Behavioral Health Center in Sioux Falls. It will include a 24-hour emergency psychiatric unit and in-patient capacity for people of all ages.
The announcement comes as rates of depression and anxiety skyrocket because of the ongoing pandemic.
Dr. Matthew Stanley is the Vice President of Avera's Behavioral Health service line. He says mental health needs have been on the rise for years, especially among young people. The pandemic has made matters worse.
"In fact, currently, we're already essentially full at behavioral health, and we only anticipate the needs escalating from here."
It's a nationwide problem. Thomas Otten is Assistant Vice President of the Behavioral Health Center.
"The CDC recent report said that during the COVID-19 [pandemic], anxiety is up three times what it was previously. Depression is up four times what it was previously. Eleven percent of Americans have contemplated suicide in the last 30 days."
That's why the health system is expanding its existing Behavioral Health Center. Otten says the addition will make Avera one of the few facilities in the nation to offer 24-7 emergency psychiatric care.
"A very common crisis in behavioral health involves suicidal thoughts with intent and plan. Someone's life is at stake. Currently the hospital emergency departments are the only options that law enforcement have. Medical emergency rooms certainly do the best they can, but they are not designed for psychiatric patients."
The addition will also become the only facility in the state to offer in-patient addiction care for adolescents.
The $28 million project is getting a $13 million boost from the Leona M. and Harry B. Helmsley Charitable Trust. Walter Panzirer is a trustee. He agrees the pandemic has highlighted a need for mental healthcare in South Dakota.
"We're all talking about the present needs of bed space and ICU space and nursing space. The third wave will be a behavioral crisis wave."
Construction starts soon, but the addition isn't expected to open until spring of 2022.