Captain 11 Premieres | South Dakota History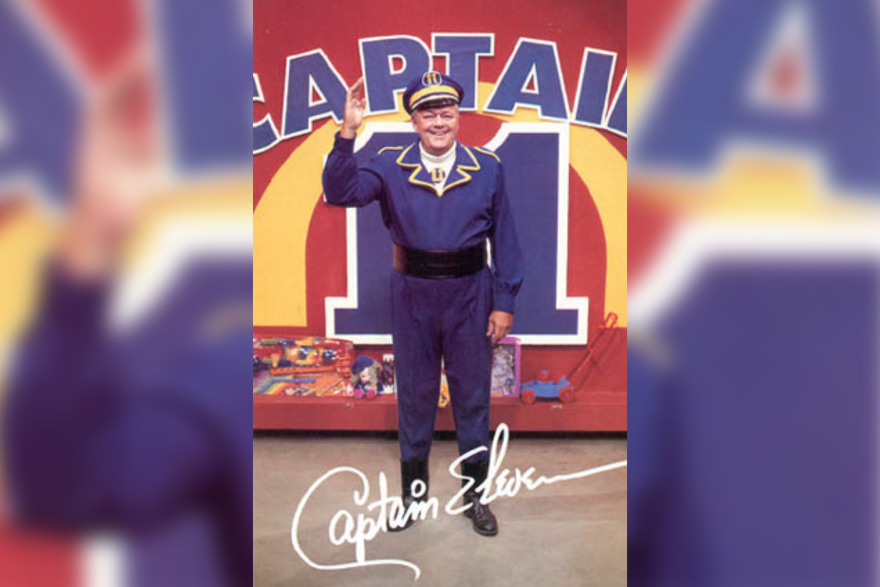 On March 11, 1955, KELO-TV weatherman, David Dedrick, first put on the uniform of Captain 11 for the debut broadcast. Captain 11 ran for 41 years with the last episode broadcast in December 1996. At the time, it was the longest continuously running children's program in the nation.
Captain 11 was an afterschool children's program on KELO-TV. As Captain 11, Dedrick dawned a yellow-trimmed blue pilot uniform and hat, and referred to all the kids watching as his crew.
The show primarily played cartoons and other children's fair. Captain 11 would let those in his studio audience introduce themselves on the air, make guesses to win the toy chest, and he'd introduced children with birthdays by working the Captain's control panel of lights and switches. The show ended with him asking the kids to face the camera, wave one hand, then wave both hands, then wave both hands and both feet, which usually resulted in most of them jumping up and down.
Each program began with the following decoloration, One man in each century is given the power to control time. The man chosen to receive this power is carefully selected. He must be kind. He must be fair. He must be brave. You have fulfilled these requirements and we of the outer galaxies designate to you the wisdom of Solomon and the strength of Atlas. You are Captain 11.
Production help thanks to Dr. Brad Tennant, Professor of History at Presentation College.