Soholt and Schopp: 'If I didn't have to do it perfectly, I'd try ...'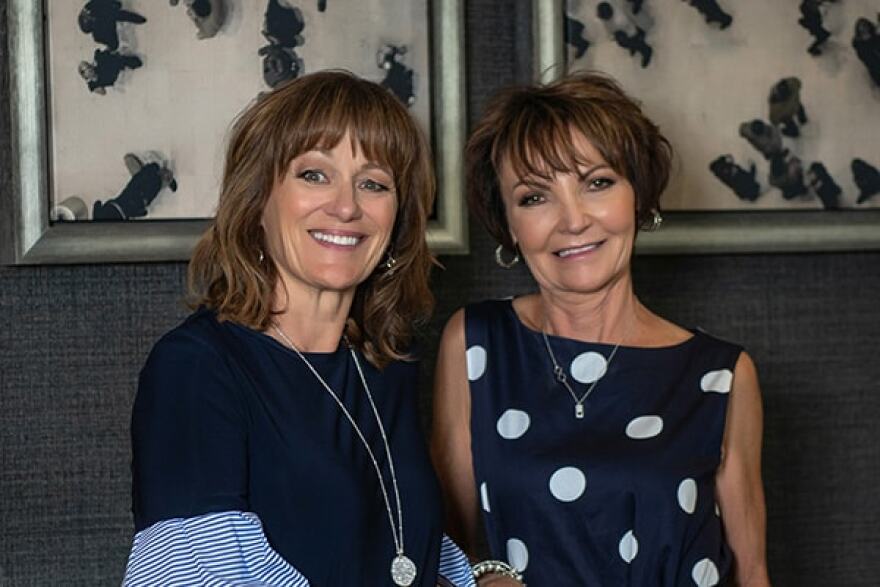 This interview is from SDPB's daily public-affairs show, In the Moment, hosted by Lori Walsh.
The pandemic has most South Dakotans swimming in various depths of uncertainty. We've been bringing you weekly updates on the economy, the emotions of financial upheaval, and leadership.
Today, Mel Schopp and Deb Soholt return to the program.
They are the founders of Influential She, an organization that helps women engage in High Leverage Practices to accelerate their influence.
Today we are going to talk about the High Leverage Practice of Doing.
Interview highlights and tips from our guests:
We all have that "committee" in our brain that engages in back-and-forth debate. But only thinking about doing doesn't get you closer to answers. Let's face it: endless-loop thinking without action is simply not influential.
To be true influencers, we must learn to eliminate the internal negotiation process and show tenacity to stick by choices that are aligned with our core values. Many times, fixed-position doing is the norm. This can be exhausting.
An influencer has the ability to make decisions and stick by them but can also recognize when it becomes necessary to shift gears. Developing the acuity to redirect actions builds decision-making muscle and results in the ability to get things purposefully done.
Intentional doing is powerful; its is key to breaking down barriers as an influential woman.
Influential She podcasts that speak to the High Leverage Practice of Doing:
Leveraging Doing with Shantel Krebs
"If you surround yourself with better people you have to set your bar higher. When people expect more of you, you're going to perform because you don't want to let them down."
Shantel Krebs
Leveraging Doing with Amy Skinner
"Sometimes when you are in those stuck places and you just don't know what to do, you let your mind keep perseverating about being hurt or upset. You do get so stuck there. You have to realize you can change that thought pattern and can choose to move on."
Amy Skinner
Leveraging Doing with Katherine Bassett
"Respect and credibility are earned. You have to earn those by what you do. Respect and credibility is built by what you actually do in your work."
Katherine Bassett
Leveraging Doing with Sharon McMahon
"Pick a path, even if it's the wrong one. You'll be able to close the door on that one."
Sharon McMahon